Romeo Doubs
Measurements
Height

6017

Hand

10

VJ

Weight

201lbs

Arm

32 2/8

Speed
WR Combine Averages
Height

6004

Hand

9 1/2

VJ

36

Weight

200lbs

Arm

32

Speed

4.51
Charlie Parkinson - Scout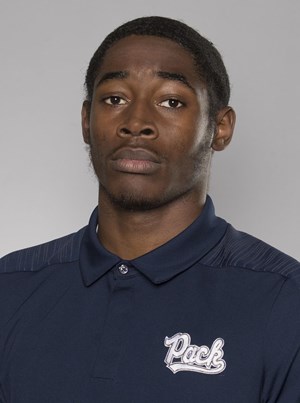 Overall Rank

91

Position Rank

13

Position

WR

Age

22.2 Years

Team

NEVADA-RENO
Stats
| Year | Games Played | Rec | Yards | YPC | TDs | Misc. Stats |
| --- | --- | --- | --- | --- | --- | --- |
| 2018 | 13 | 43 | 562 | 13.1 | 2 | Punt Ret TD |
| 2019 | 12 | 44 | 649 | 14.8 | 4 | |
| 2020 | 9 | 58 | 1002 | 17.3 | 9 | |
| 2021 | 11 | 80 | 1,109 | 13.9 | 11 | |
Build
Does he have prototype size? What is body type? What is growth potential?
Doubs has adequate size, standing at 6020, 200 lbs. He has a thin/muscular frame with adequate length. He has room to add and carry more weight onto his frame if needed. Has not had any injury concerns during his college career.
Mental
Is he instinctual? Does he play with urgency?
Runs hard after the catch and is competitive at the catch point. That said, he has not shown the consistent want to block or be physical with defenders. He also has had some issues making catches through contact.
Athleticism
Does he have the athletic traits you want?
Explosive athlete who has very quick feet off of the line, showing effective short-area agility. He has adequate speed and above the line acceleration during his route to threaten the defense over the top. Very sudden and efficient out of his breaks. Has the body control to make difficult catches near the sideline. ... Can take too many steps at the top of his routes, and runs with an upright posture that slows his cuts down, as he has a habit of rounding some of his routes.
Technical
Does he have a refined skill set? Is he a projection or is his game developed enough to contribute early?
Doubs shows off his experience in his releases as it is one of the strongest parts of his game. His excellent foot speed and hand usage allow him to consistently get off press at the college level. He is a sudden route runner who bursts out his cuts. He creates most of his separation by threatening deep and quickly snapping routes off underneath. He has adequate ball skills, as he tracks the ball well and has the frame to rise up and make tough contested catches. He bursts after the catch, as he follows blockers and runs hard with the ball in his hands, he has shown some elusiveness as well. Doubs has been an effective punt returner for the Wolfpack. ... He is light and runs with high posture, exposing his chest for physical DBs to knock him off his route. He must continue developing his somewhat limited route tree, as he rounds routes occasionally and will take too many steps changing direction. His hands are far from a problem but he has had some issues with concentration drops and body catches due to some lacking coordination. He has not been a very effective blocker at the college level but does have the frame to improve.
Summary
What role does he play? What is his initial projection?
Doubs has been one of the most productive players in all of college football over the past two seasons and has been Nevada's best weapon since he arrived as a freshman. He is an explosive athlete with deep speed and a sudden burst out of his cuts. He was able to create separation due to his ability to stretch the defense but should continue to develop his route tree. He is dangerous with the ball in his hands and can be used in a number of different alignments. He has room to grow in his game but projects best an outside receiver with slot versatility at the next level. He will contribute immediately on special teams and has the upside to quickly be a high-level complementary option as a WR2 or 3.
Film Watched
Best Game
AT Fresno State
Oct - 23 - 2021
19/203/1, dominated the game
Worst Game
v Hawaii
Oct - 16 - 2021
4/83 but had 3 drops
Release and explosiveness
AT Cal (09/04/2021)
AT Boise State (10/02/2021)
AT Fresno State (10/23/2021)
AT Colorado State (11/27/2021)
v Hawaii (10/16/2021)