Bill Polian
Hall of Fame Team Executive
SHARE: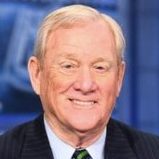 Bill Polian is a former NFL executive and a six-time Executive of the Year (1988, 1991, 1995, 1996, 1999, and 2009). Polian won Super Bowl XLI with the Colts and was inducted into the Indianapolis Ring of Honor in 2017. Polian's illustrious career as an executive earned him an induction into the Pro Football Hall of Fame in 2015.
Polian began his career in professional football as a scout for the Kansas City Chiefs in 1978. In 1982, he joined the USFL and later moved to the CFL, where he built Grey Cup–winning teams in Montreal and Winnipeg.
Polian returned to the NFL as the general manager for the Buffalo Bills from 1986-1992. He built a team in Buffalo that went to four straight Super Bowls, the most consecutive appearances by any team in NFL history. 
He then took on the challenge of building an expansion team as the general manager of the Carolina Panthers from 1995-1997. He remarkably put together a team that went to the NFC Championship game in just its second season of existence. 
In 1998, Polian was hired as the president and general manager of the Indianapolis Colts. One of his earliest decisions was whether to draft Peyton Manning or Ryan Leaf with the first overall draft pick in 1998. He wisely chose Manning and later hired one of the all-time great coaches in Tony Dungy. During his tenure, Polian's Colts had seven straight 12-win seasons and eight division titles. The Colts beat the Chicago Bears and lost to the New Orleans Saints in Super Bowls while Polian ran the organization.
Polian also served on several key NFL committees, including the group that oversees rules changes. Since his retirement, Polian has worked as an NFL analyst for ESPN and currently is with SiriusXM Satellite Radio.
Polian grew up in the New York City borough of the Bronx. He attended the United States Merchant Marine Academy before he graduated from NYU in 1964.
Polian and his wife have four children and nine grandchildren.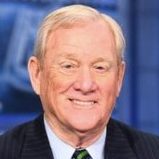 Bill'S CONTRIBUTIONS
Recently, Jeffrey Miller, an NFL vice president for communications and policy, made a statement to…

I read and heard recently a lengthy "instant analysis" of the three rookie starting quarterbacks…

Some years ago, Bill Parcells told me that regarding the types of players available to…

NFL rosters are cut to 53 players on the active regular-season roster and teams begin…

For an NFL general manager and his staff, the last week of preseason games leading…

There are multiple issues the general manager must confront during the preseason. Some are obvious…

Indianapolis Colts running back Jonathan Taylor is unhappy. With one season left on his contract,…

Training camp is in full swing. The NFL christened last Saturday and Sunday "Back Together…

In our last column, we spoke about an approach to training camp and the preseason…

Although it's hard to fathom, we're only a few weeks from NFL training camps opening.…
Loading...