Chuck Pagano
Former NFL Head Coach
SHARE: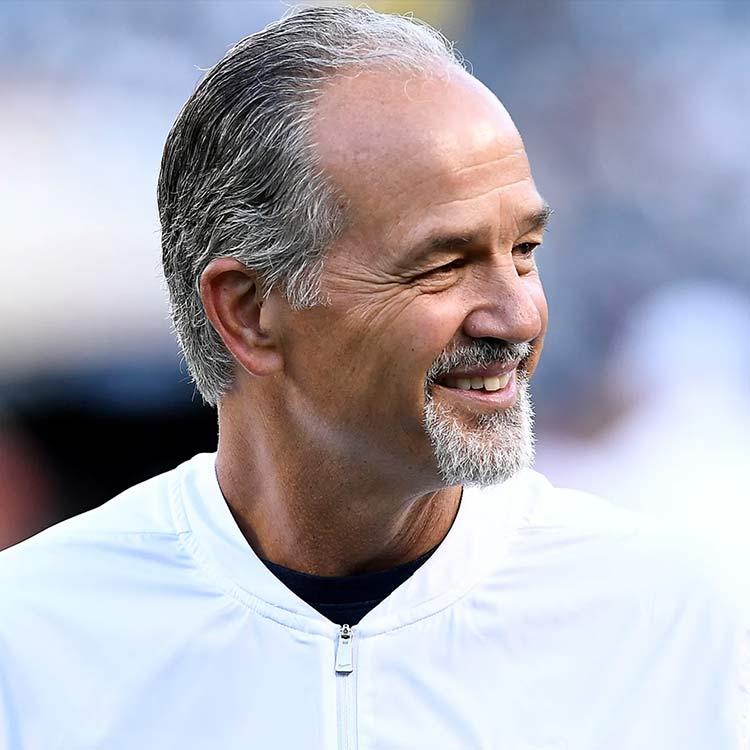 Chuck Pagano is a former NFL head coach and assistant, part of a coaching career that spans 36 seasons in the NFL and college. He is best known for his tenure with the Indianapolis Colts, a team he took over after the franchise lost Peyton Manning to injury and went 2-14 in 2011. The Colts went 11-5 in his first year in charge, then won two straight AFC South titles.
Pagano started his coaching career as a graduate assistant at USC and Miami (Fla.) before making jumps nationwide. The NFL is where Pagano carved out his most notable reputation as the Baltimore Ravens secondary coach and defensive coordinator,  parlaying his success into the head coaching job in Indy.  With the Colts, he made the playoffs his first three seasons and had a winning percentage of .685.
He managed that despite being diagnosed with acute promyelocytic leukemia in 2012. The team adapted the "ChuckStrong" motto and dedicated its season to the head coach during his treatment. Two dozen players and two cheerleaders shaved their heads in support of Pagano. Doctors later announced his cancer was in remission.
Pagano's defenses are his legacy. While he coached the Ravens, his schemes helped Terrell Suggs become the 2011 Defensive Player of the Year. After leaving the Colts, Pagano made a stop with the Chicago Bears, where he helped Khalil Mack and Roquan Smith dominate.
Pagano grew up in Boulder, Colo., and attended Fairview High School. While at Fairview, he was a three-year letter winner and a two-year starter at safety. Pagano then attended the University of Wyoming and earned a degree in marketing.
Pagano and his wife have three children.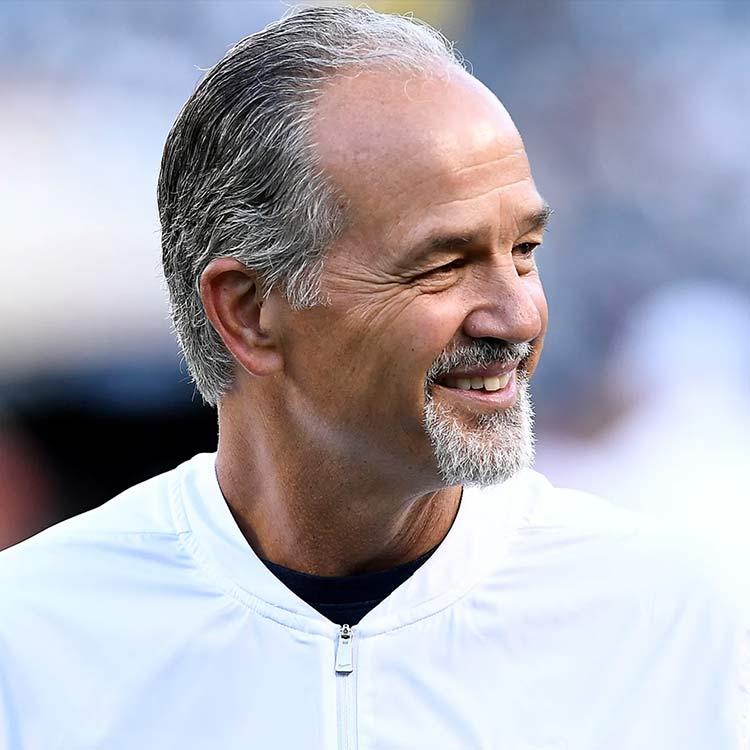 Chuck'S CONTRIBUTIONS
Rich Gannon, Mike Martz and Chuck Pagano break down the season's most-anticipated game — the…

Rich Gannon, Mike Martz and Chuck Pagano explain why this Sunday in New Orleans could…

Chuck Pagano, Mike Martz and Rich Gannon look at the challenges facing the Los Angeles…

What is the path for the visiting Buffalo Bills to upset the league-best 9-1 Philadelphia…

Chuck Pagano says the Cleveland Browns coaching staff sees something in rookie QB Dorian Thompson-Robinson…

Chuck Pagano thinks the Pittsburgh Steelers should have given Kenny Pickett a chance to air…

Mike Martz and Chuck Pagano examine the ineffective New York Jets offense and turnover-prone Buffalo…

Rich Gannon, Chuck Pagano, and Mike Martz see opportunities for the Kansas City Chiefs' defense…

Chuck Pagano credits Deshaun Watson and the Cleveland Browns coaching staff for a resilient, gritty…

Chuck Pagano details what John Harbaugh and his Baltimore Ravens staff will look to correct…
Loading...