Wayne Chrebet
Former NFL Wide Receiver
SHARE: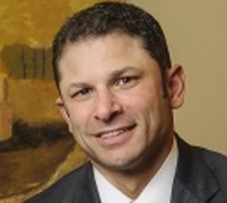 Wayne Chrebet is a former NFL wide receiver who spent his entire 11-season career (1995-2005) with the New York Jets.
Chrebet was voted Jets Player of the Year in 1995 by Newsday, as well as in 2001 by the New York Jet's Alumni Association. He was also recognized for his efforts in serving his community on and off the field as recipient of the Thurman Munson Award in 2000.
Chrebet reached the NFL as an undrafted free agent in 1995. The Jets practiced at Hofstra University, where Chrebet played in college. He walked on with the team, which had some extra familiarity with him, after trying out for the Baltimore Stallions of the CFL that year. Chrebet went from buried on the depth chart to a main weapon for the Jets.
He appeared in 152 games during his NFL career with the Jets, recording 580 receptions, 7,365 receiving yards, and 41 TDs. His best season came in 1998 when he had 1,083 receiving yards and eight TDs as the Jets made the AFC Championship Game. Chrebet was inducted into the New York Jets Ring of Honor in 2014.
He played at Hofstra from 1991-1994 and set several school records, such as single game receiving yards (245), touchdowns in a game (5), season (16), and career (31). Chrebet joined Hall of Famer Jerry Rice as the only players in NCAA Division 1-AA to have five receiving TDs in a single game. He also became the first player in school history to reach the 1,000-yard receiving mark, and was honored for his career when he was inducted into the inaugural class of the Hofstra Athletic Hall of Fame in 2006.
Chrebet is a New Jersey native, growing up in Garfield, and graduated from Garfield High School, where he played football. He now resides in Colts Neck Township, New Jersey, and he operates restaurants on Long Island.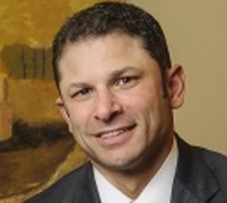 Wayne'S CONTRIBUTIONS
Following the New York Jets' 13-8 loss to the Atlanta Falcons in Week 13, Laveranues…

Laveranues Coles and Wayne Chrebet discuss whether it still makes sense for Aaron Rodgers to…

Laveranues Coles believes the 4-7 New York Jets should not rush Aaron Rodgers back from…

New York Jets legends Wayne Chrebet and Laveranues Coles discuss Zach Wilson's benching and explain…

Laveranues Coles and Wayne Chrebet react to the news that Tim Boyle will start for…

After the Week 10 loss to the Las Vegas Raiders, Laveranues Coles actually has hope…

Wayne Chrebet and Laveranues Coles react to the New York Jets putrid loss to the…

Wayne Chrebet wonders aloud if Zach Wilson has the football IQ necessary to compete as…

Wayne Chrebet explains why the New York Jets will win some games and have a…

Wayne Chrebet and Laveranues Coles are back to recap the New York Jets overtime victory…
Loading...