Trey Wingo
Award-Winning Sportscaster
SHARE: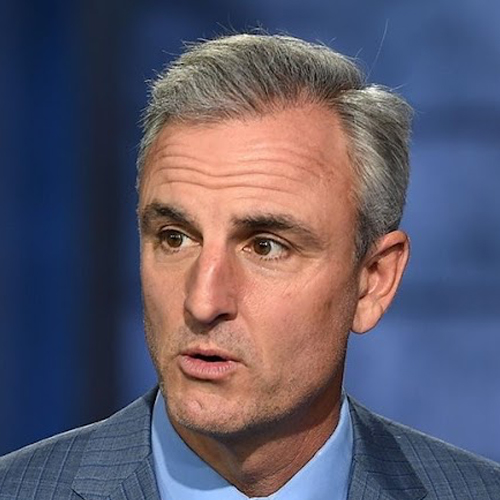 Trey Wingo is an award-winning sportscaster known primarily for his work at ESPN as the former co-host of Golic and Wingo, SportsCenter and NFL Live. 
Wingo began his media career in 1987 with NBC News at Sunrise in New York City. He started at ESPN in 1997 as the play-by-play announcer for the Arena Football League telecasts. Wingo appeared on a 9/11 segment of SportsCenter with Bob Ley in which they announced that no NFL games would be played that week. He also hosted NFL Primetime, which aired after Monday Night Football.
In 2017, Wingo replaced Mike Greenberg as co-host of the popular ESPN morning radio show with Mike Golic. Wingo also did voice-overs in video games such as ESPN NFL 2K5. He created a podcast called More than Football: A Trey Wingo Podcast.
Wingo grew up in Greenwich, Connecticut, and attended high school with Steve Young. He went to Baylor University and graduated in 1985. He won six Mid-America regional Emmy Awards for reporting, including three straight years for outstanding sports reporting.
Wingo is the son of Hal Wingo, the founding editor of People Magazine. Trey currently lives in Connecticut with his wife.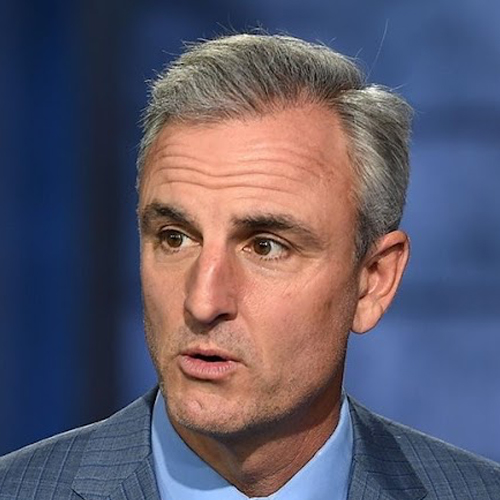 Trey'S CONTRIBUTIONS
Joe Flacco went from his couch to playing reasonably well in his Cleveland Browns debut…

Chase Daniel explains how the Pittsburgh Steelers offense changes with backup QB Mitch Trubisky at…

Week 13 reactions are in full swing as Chase Daniel and Trey Wingo break down…

Rondé Barber thinks Dallas Cowboys DB DaRon Bland is changing games more than any cornerback…

Chase Daniel was part of a team that started slow under Sean Payton in New…

Chase Daniel and Trey Wingo break down Week 12's action after the Baltimore Ravens move…

Chase Daniel and Trey Wingo dive into some hardcore Week 11 storylines. Is Brock Purdy…

Trey Wingo drops historical perspective on Brock Purdy's Week 11 performance vs. the Tampa Bay…

Former NFL QB Chase Daniel explains how the Seattle Seahawks' poor clock management cost them…

Trey Wingo, Chase Daniel and former MVP Kurt Warner explain why the Buffalo Bills fired…
Loading...