Mike Martz
Super Bowl Champion Head Coach
SHARE: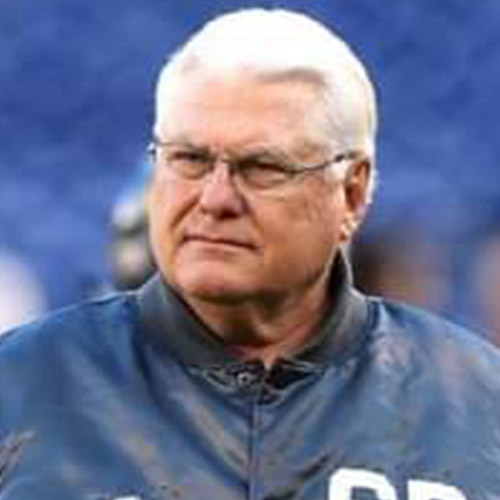 Mike Martz is a former NFL head coach and offensive coordinator, most notably for the St. Louis Rams. Martz was the OC for the Rams' "Greatest Show on Turf" offense in 1999 when they won the Super Bowl.
Martz began his 38-season coaching career as an assistant at seven colleges and universities from 1974-1991 after breaking in at Bullard High School in Fresno, Calif. His first job  in the NFL came in 1992 as quarterbacks coach for the Rams while they still were in Los Angeles before moving the St. Louis. For 1995-96 in St. Louis, Martz was wide receivers coach and helped Hall of Famer Issac Bruce break out for 119 catches and 1,781 yards in the 1995 season.
After a two-year stint in Washington as quarterbacks coach, Martz returned to the Rams in 1999 as Dick Vermeil's offensive coordinator. Despite losing starting quarterback Trent Green to a knee injury in the preseason, Martz and the Rams had the No. 1 offense in the NFL, scoring the fourth-most points in NFL history (526).  Vermeil and Martz placed their faith in untested QB Kurt Warner, who wound up NFL MVP that season.
After Vermeil's retirement in 2000, Martz moved up to head coach of the Rams. In Martz's second season at the helm, the Rams had a 14-2 record and Warner again was league MVP. The Rams lost Super Bowl XXXVI to New England.
After his tenure with the Rams ended, Martz went on to be offensive coordinator for the Detroit Lions (2006-2007), San Francisco 49ers (2008) and Chicago Bears (2010-2011).
In college, Martz played tight end at San Diego Mesa College,  UC Santa Barbara and Fresno State.
Martz is married to his James Madison High School sweetheart, Julie.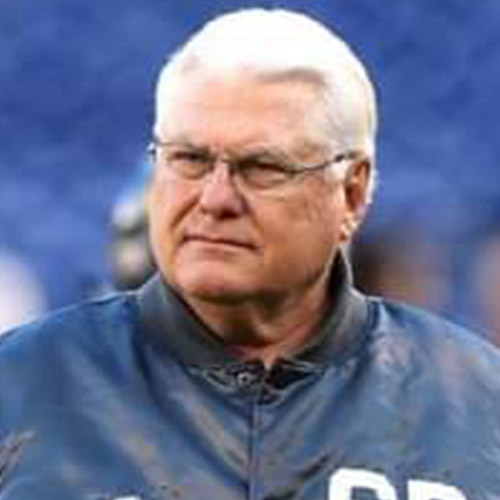 Mike'S CONTRIBUTIONS
Rich Gannon, Mike Martz and Chuck Pagano prepare you for an NFC East showdown between…

Many are quick to point to QB Brock Purdy as the problem for the slumping…

The Cincinnati Bengals' bye week was just what the doctor ordered for QB Joe Burrow,…

Rich Gannon and Mike Martz agree the San Francisco 49ers aren't doing a good enough…

Mike Martz and Chuck Pagano outline what is behind the San Francisco 49ers' underperforming defense…

One of the big questions around the Week 8 Los Angeles Rams–Dallas Cowboys game is…

According to our experts, Geno Smith needs help in the red zone from Kenneth Walker…

TE Travis Kelce is a four-time All-Pro and eight-time Pro Bowler, yet he ran wild…

The New England Patriots gave the Buffalo Bills a taste of their own medicine, owning…

Mike Martz explains how he would coach a quarterback like Desmond Ridder, who lost three…
Loading...